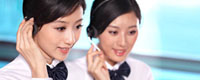 Name: Jessie
Tel: +86-755-27864416
Mobile: +86-18823763597
E-mail: jessie@rxxdisplay.com
Add: 3rd Floor Bldg.11,ChangXing Technical Zone,Wan An Road,Sha Jing town,Ban An district ,Shen Zhen ,GuangDong, China.
Skype: +8618823763597
WeChat: +8615623028461
whatsapp: +8618823763597
QQ: 1610996003





Company News
>> Apple cuts off iPhone SE2: all three are big screens this year
According to the latest report, Apple has cancelled the second-generation iPhone SE. The three new iPhones that will be launched this year are all 6-inch large screens.
IPhone SE has been released for more than two years, during which various rumors continued, especially after the birth of the iPhone X, a lot of news that the iPhone SE will learn from iPhone X's design ideas, especially Liu Hai full screen, but the release time dragged Every time you wait, it will eventually fail.
Today, the WWDC 2018 conference is over, and according to Apple's usual new product release law, there is no time to accommodate iPhone SE 2 before the fall conference. There is also little chance that Apple will break conventions for small screens that have little attention.
Forbes cited the information provided by mobile phone shell manufacturer Olixar that Apple's new-generation small screen machine was originally planned to be called the iPhone Mini, but it has been cut down. Apple eventually gave up on it, but put all the energy on the three models of this fall. On large-screen machines, they are more demanding, more expensive, and naturally more profitable.
Although the news about Apple is always true or false, it's hard to be accurate at the last minute. However, as far as the current situation is concerned, the possibility of upgrading the iPhone SE is minimal, after all. 4. There has been almost no market demand for x-inch mobile phones, and Cook, who is profitable, can't make such a loss-making purchase for a very small amount of fruit powder.
In addition, Olixar often exposed before the Apple conference, the accuracy is still quite high.
Taken together, one of Apple's three new machines this year will be an upgraded version of the iPhone X, with the screen still 5.8 inches. The other two models are 6.1 inches and 6.5 inches respectively. All are OLED screens, but 6.1-inch LCDs will be replaced by LCDs to avoid supply and capacity shortages.
Not surprisingly, the three new aircraft will be full screen Liu Hai, have Face ID face recognition, are glass body and support wireless charging.