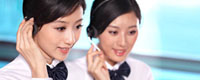 Name: Jessie
Tel: +86-755-27864416
Mobile: +86-18823763597
E-mail: jessie@rxxdisplay.com
Add: 3rd Floor Bldg.11,ChangXing Technical Zone,Wan An Road,Sha Jing town,Ban An district ,Shen Zhen ,GuangDong, China.
Skype: +8618823763597
WeChat: +8615623028461
whatsapp: +8618823763597
QQ: 1610996003





Company News
>> Buying a factory from JDI JOLED will mass-produce printing OLED in 2020
On June 26th, Japan's OLED panel supplier JOLED announced that its OLED panel, a printing-type technology (such as a liquid luminescent material applied to a substrate precisely as a printer) for mass production, will be used on July 1st, 2018 in Ishikawa, Japan. Nomi City, the prefecture, establishes the JOLED Nomi Office.
It is reported that the JOLED NIMEI facility will be located at the Nomi factory where JDI discontinued production in December 2017. On June 29th, JOLED will acquire Nomi Factory from JDI for JPY 20 billion at the price of JDI. JOLED will not only use the existing equipment of Nomi Factory, but also build a new factory and introduce production equipment. The target is in 2020. Enable mass production.
The size of the substrate to be used by JOLED Nomi Works will be G5.5 (1,300 × 1,500mm) and the monthly production capacity (converted to glass substrate) will be 20,000 pieces, which will be mainly used for production of cars and high-end displays. 10-32 inch) Printed OLED panel.
Compared with the vapor deposition method used by Samsung, etc. (in the vacuum state, the red, green, and blue light emitting materials are vaporized and attached to the substrate), the initial investment burden of the JOLED printing technology is small, the material loss is also low, and the manufacturing cost is low. It is expected to be 2-3% lower than the evaporation type, and once the cost is reduced, it is expected to provide OLED panels at a lower price. JOLED plans to use price competitiveness as a weapon to regain its disadvantage.
In addition, JDI issued a press release on June 26, announcing that it has signed a basic contract for cooperation with JOLED, and JDI will convert all JOLED Preference Shares it held into common shares on June 29, and will be involved in intellectual property rights and production technologies. Cooperation in the field. After JDI converts the preferred stock into common stock, the shareholding of JOLED will increase from the current 15% to 20%.