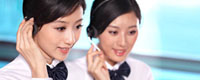 Name: Jessie
Tel: +86-755-27864416
Mobile: +86-18823763597
E-mail: jessie@rxxdisplay.com
Add: 3rd Floor Bldg.11,ChangXing Technical Zone,Wan An Road,Sha Jing town,Ban An district ,Shen Zhen ,GuangDong, China.
Skype: +8618823763597
WeChat: +8615623028461
whatsapp: +8618823763597
QQ: 1610996003





LeTV, which had caused a huge impact on the domestic TV market and once entered the top four of the domestic TV market share, caused a sudden suspension of development in 2017 due to LeTV's funding problems. However, in April this year, Le Rongzhixin (original name) responsible for LeTV was Le Vision made a new round of successful financing, and TCL, Jingdong, Suning and other giants involved in investment, LeTV seems to be reborn, but the market has long been not the way it was.
The Chinese TV market has changed
In 2016, LeTV's shipment volume was as high as 6 million units, which represented a doubling of year-on-year growth. Its fierce growth momentum has caused tremendous impact on traditional TV companies in China. However, in 2017, LeTV's shipments fell rapidly due to the impact of the company's funding problems. In the first half of the year, according to data from China's market television market released by Quzhi Consulting, LeTV's shipment volume was only about 1 million units.
In 2017, LeTV's shipments continued to decline. The fastest growing domestic TV market was Sharp. In the first half of the year, Sharp became the seventh largest market share in China. Sharp TV's rise in China's TV market has a lot to do with its fierce price war. In early 2017, it announced a price reduction of 30%. With its good reputation built by Chinese users, the Sharp TV brand has quickly gained popularity among Chinese consumers.
Another company that snatched LeTV's market share was Xiaomi. Qunzhi Consulting's data showed that Xiaomi became the eleventh in the domestic TV market share in the first half of 2017, and from the second half of 2017, Xiaomi TV has gradually become an Internet TV brand. The leader continued to soar, and in the first quarter of this year, Xiaomi thought that he had already ranked among the top three in the domestic TV market share. He also declared that he had become the No. 1 in domestic TV market share in April this year.
Under the influence of LeTV and Xiaomi Television, traditional TV companies such as Skyworth, TCL, and Konka have all released their own Internet TV brands. They rely on the advantages of the existing industry chain to be more cost-effective and are willing to sacrifice for market share. Profit, nowadays, the prices of Internet TVs sold by Internet television brands KKTV, CoolTV, etc., which are part of these traditional TV brands, are even more competitive.
LeTV reborn faced with many difficulties
LeTV's problem has caused a serious negative impact on LeTV brand due to the influence of the Internet. This has led to a rapid decline in LeTV's shipments. Even with the support of new investment institutions, LeTV needs to vigorously polish the signs. Revitalizing the user's confidence in LeTV, which has great uncertainty for its redevelopment of business development.
LeTV has had a serious impact on the supply chain. Due to this trend, factories are becoming more cautious in providing services to Internet TV brands. It is difficult for Internet TV companies to repay after selling TV as before. With the industry chain, LeTV hopes to revitalize its business. The industry chain will of course maintain a more cautious attitude towards LeTV and will cause LeTV to face heavy financial pressure.
In the TV market, traditional TV companies are gradually realizing the weaknesses and advantages of Internet TV brands. Internet TV seems to be no stronger than traditional TV companies in terms of cost control. The content advantages of Internet TV are also being built by traditional TV companies. After its own content platform was weakened, domestic Youku, iQiyi, etc. who own video content are also willing to reach cooperation with a number of TV companies, which is enhancing the competitiveness of traditional TV companies.
The excessive production capacity of LCD panels has led to a continuous decline in prices, while the TV sales volume of traditional TV companies is even larger, which helps them to obtain more bargaining power with panel makers to reduce panel purchase prices. This is obviously for Internet TV companies with smaller body masses. Unfavorable, it is more unfavorable for LeTV.
Le Rongzhixin was once considered to be the best quality asset in LeTV. After many years of frustrating, the brand value has been greatly impacted. In the current situation where the domestic TV market has undergone major changes, LeTV's intentions It is obviously not easy to reinvigorate.