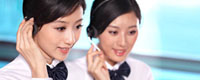 Name: Jessie
Tel: +86-755-27864416
Mobile: +86-18823763597
E-mail: jessie@rxxdisplay.com
Add: 3rd Floor Bldg.11,ChangXing Technical Zone,Wan An Road,Sha Jing town,Ban An district ,Shen Zhen ,GuangDong, China.
Skype: +8618823763597
WeChat: +8615623028461
whatsapp: +8618823763597
QQ: 1610996003





Company News
>> Accelerated Elimination of 4K: Manufacturers Concentrate Fire to Push 8K TV Together
According to the Taiwan Electronic Times report, although the content of 8K is still very small, but the manufacturers are ready to enter, including Samsung, Sharp, LG, Skyworth, Konka, Hisense and other TV manufacturers, a complete acceleration of the elimination of 4K situation .
Compared with other manufacturers, only Sharp chose the 8K resolution screen of LCD material, and other manufacturers have chosen Samsung, LG's OLED screen camp, and even Toshiba and Sony.
For 8K TV, the price is too expensive is an important reason for the development, but Foxconn is working hard to solve this problem Sharp, its Guangzhou 10.5 generation panel factory will be put into production in 2019, when 8K TV panel can be in the mainland In-situ production has reduced the production cost of 8K TVs, but BOE's 10.5-generation panel line has also started to increase its volume. It is fully capable of supplying 75-inch 8K panels and the price will not be very expensive.
Although the blowout of the terminal can bring about an increase in the number of 8K content, it still needs a long wait. Samsung is said to have prepared an ideal solution. Its AI image quality adjustment technology can be used for current low-resolution video programs. With this technology, the picture quality is improved to 8K, so as to solve the problem of insufficient video resolution.