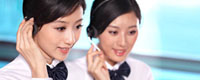 Name: Jessie
Tel: +86-755-27864416
Mobile: +86-18823763597
E-mail: jessie@rxxdisplay.com
Add: 3rd Floor Bldg.11,ChangXing Technical Zone,Wan An Road,Sha Jing town,Ban An district ,Shen Zhen ,GuangDong, China.
Skype: +8618823763597
WeChat: +8615623028461
whatsapp: +8618823763597
QQ: 1610996003





Company News
>> Hardware hardly makes money Millet TV how to be the first in China
On June 21st, Xiaomi Group made a roadshow in Hong Kong. Lei Jun said that in the case of Q1 global mobile phone market in the year of 2018, which fell 2.9% year-on-year, Xiaomi's mobile phone contrarian rose by 87.8% to more than 28 million units. Xiaomi TV, which has been in a low-key outbreak, also brushed up the sense of existence in the roadshow. Lei Jun personally made his platform: "The millet TV and Xiaomi box have reached 13 million monthly active users, and have great commercial potential."
According to the statistics of the Orvi Cloud Network Research Report, in April 2018, Xiaomi TV's total online and offline shipments exceeded all brands and reached the top in China. Why is Xiaomi TV so popular?
The fundamental willingness behind it is still "the positioning of Xiaomi". Lei Jun Hong Kong Roadshow said: "Millet is a global all-round enterprise that can do hardware, e-commerce, and the Internet. This enterprise is today. The market is very rare." This is exactly the unique "triathlon" business model of Xiaomi.
On April 28, at the new product launch conference held by Wuhan University, Lei Jun promised that "the comprehensive net profit margin of Xiaomi Hardware will never exceed 5%", and the rice noodles on the scene cheered, and the industry was in turmoil. Combining the product pricing of Xiaomi's mobile phone, Xiaomi TV and Xiaomi's ecological chain, this statement was actually established. Its numerous product lines "China's No. 1" are sufficient to verify.
The business model of Xiaomi TV is also the same. TV is sold at the highest possible price. The strong Xiaomi Mall and the Mad Millet House are not required to be sired by other e-commerce companies or channels. For a variety of reasons, Xiaomi TV has an unrivalled price advantage. However, even though Xiaomi's unique "triathlon" business model can be used as much as possible to "lose profits" to users, it is also a kind of "self-bearing" behavior.
In the so-called "self-torture", Xiaomi TV, which hardly makes money for hardware and wants to obtain additional profits, forces the Xiaomi TV team to make good TV products, good configuration, good system experience, and good content so that users can recognize and I believe that Xiaomi TV is striving to fulfill its promise of "being the best TV in the world".
From Xiaomi's prospectus, Xiaomi's 46.8% gross profit comes from Internet services. Due to the consistency of business model, it is enough to verify the high recognition of Xiaomi TV users for the product and is willing to pay an extra fee to enjoy a series of Internet provided by Xiaomi TV. service. As Wang Chuan, co-founder of Xiaomi and head of Xiaomi TV, said, "Users are cool, and it's fine to pay tips."
From this point of view, Xiaomi TV is cheap because of its unique business model, and this business model has prompted the Xiaomi TV team to make the TV products as extreme as possible, set up a five-year Xiaomi TV, relying on Xiaomi's unique The business model is not only cheap but also very easy to use, and it is highly competitive in the market.
With the continuous spread of word of mouth and the continuous construction of Xiaomi's home, the future potential of Xiaomi TV is still very large. Perhaps the most worthwhile TV in the world is in China.