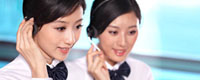 Name: Jessie
Tel: +86-755-27864416
Mobile: +86-18823763597
E-mail: jessie@rxxdisplay.com
Add: 3rd Floor Bldg.11,ChangXing Technical Zone,Wan An Road,Sha Jing town,Ban An district ,Shen Zhen ,GuangDong, China.
Skype: +8618823763597
WeChat: +8615623028461
whatsapp: +8618823763597
QQ: 1610996003





Company News
>> LG stationed in iPhone OLED display is no longer Samsung alone
In order to achieve a very narrow chin, the iPhone X uses OLED's screen material and uses Samsung's exclusive COP packaging technology, so the iPhone X's screen has always been exclusively supplied by Samsung. However, there have been some changes in recent days. According to Bloomberg News, Apple is introducing LG Display to supply OLED displays for the iPhone.
The dual-supplier strategy has always been a way for Apple to counterbalance suppliers. Prior to the iPhone 6S's A9 processor, Apple adopted a dual-supplier strategy from Samsung and TSMC, which could reduce the need for a certain supplier. The dependence, at the same time, due to the huge demand of the iPhone, so dual suppliers and even more suppliers can guarantee the smooth production of the iPhone.
But on the other hand, Apple's requirements for suppliers are also very demanding. Samsung's exclusive OLED screen supply for iPhone X was because only Samsung in the world could meet Apple's requirements for OLED screen production. , Will bring greater bargaining power to Apple's OLED screen purchases.
However, according to the news, LG Display initially can only supply 2 million to 4 million OLED screens for Apple, which is far less than the iPhone's sales volume. So this year's new iPhone's OLED screen, Samsung will remain the main supplier. Moreover, for LG, its screen production in the short term may be difficult to meet Apple's demanding requirements for OLED screens, so whether it can successfully achieve cooperation in the end, or rely on the close cooperation between the two sides.