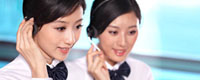 Name: Jessie
Tel: +86-755-27864416
Mobile: +86-18823763597
E-mail: jessie@rxxdisplay.com
Add: 3rd Floor Bldg.11,ChangXing Technical Zone,Wan An Road,Sha Jing town,Ban An district ,Shen Zhen ,GuangDong, China.
Skype: +8618823763597
WeChat: +8615623028461
whatsapp: +8618823763597
QQ: 1610996003





Company News
>> Chongda Technology acquired 180 million yuan to acquire Sande Crown and obtained customer resources such as BOE and Tianma
On July 3, Chongda Technology announced that the company intends to acquire a 20% stake in Shenzhen Sandeguan Precision Circuit with its own funds of RMB 180 million and plans to continue to acquire 40% of the shares within 12 months.
According to the disclosure, Sandeguan was established in 2003 and is a leading flexible circuit board manufacturer and service provider in China. Its products are widely used in mobile phones, tablets, notebook computers and automobiles. The net profit margin and return on net assets of Sandeguan in 2017 were 6.76% and 32.01%, respectively, which was higher than the performance of listed companies in the same industry and listed companies in the New Third Board. According to the "17th (2017) Top 100 List of China's Electronic Circuit Industry" released by China Electronic Circuit Board Association, Sande Crown ranks 31st in domestic PCB companies and 5th in FPC companies.
Chongda Technology said that the acquisition of Sande Crown will open up the company's flexible circuit board product layout, rapidly expand consumer electronics, automotive electronics and other applications, and obtain well-known customer resources such as BOE and Tianma. Through the integration of procurement channels, customer channels, production technology and management experience, the synergy effect will be fully utilized to foster new profit growth points for the company, optimize production costs, reduce costs, further enhance the company's performance, and enhance the company's overall strength and market. Competitive Advantage.