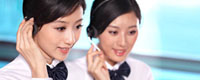 Name: Jessie
Tel: +86-755-27864416
Mobile: +86-18823763597
E-mail: jessie@rxxdisplay.com
Add: 3rd Floor Bldg.11,ChangXing Technical Zone,Wan An Road,Sha Jing town,Ban An district ,Shen Zhen ,GuangDong, China.
Skype: +8618823763597
WeChat: +8615623028461
whatsapp: +8618823763597
QQ: 1610996003





Company News
>> 2018 color TV opened in the second half: high-end, large screen, intelligent
After the opening of the World Cup, as the schedule progressed, the fans' enthusiasm for attention also climbed. In addition to attending the live show, more spectators waited in front of the screen to cheer for the team they supported. Although network media such as online video and new media have developed rapidly in recent years, the deep-rooted viewing habits and viewing experience have made televisions the preferred tool for watching such large-scale sports events.
At this time, the TV industry also ushered in a grand event of its own.
On July 3, the 2018 (fourteenth) China Digital TV Industry Development Conference jointly organized by China Electronics Chamber of Commerce and China Electronics Standardization Research Institute was held in Beijing. Since its inception in 2005, the conference has become a more influential industry conference for China's color TV industry and a platform for cooperation between upstream and downstream enterprises in the domestic color TV industry. Chinese and foreign mainstream color TV manufacturers such as Hisense, Changhong, Sony, Sharp, Haier, Skyworth, TCL, Samsung, LG, Philips, etc. were all present at the same time. At the same time, relevant government departments, industry organizations and distribution channel representatives attended the event, and the status and development direction of China's color TV industry was carried out. Discussed and communicated.
At the meeting, the "China's color TV consumption and the second half of the market trend forecast report from January to June 2018" released by the China Electronics Chamber of Commerce showed that the World Cup in 2018, the color TV market was detonated in advance, and the sales volume in the short term was greatly boosted, 1-6 In the month, the domestic color TV consumption was estimated to be about 23 million units, which was still slightly lower than the same period in the same period of the previous year. From January to May, the output of color TVs was 33.68 million units, an increase of 26.6% over the same period of the previous year. The contribution of color TV exports increased. Throughout the domestic consumer market, high-end, large-screen, artificial intelligence has become the key word of the current color TV industry.