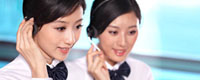 Name: Jessie
Tel: +86-755-27864416
Mobile: +86-18823763597
E-mail: jessie@rxxdisplay.com
Add: 3rd Floor Bldg.11,ChangXing Technical Zone,Wan An Road,Sha Jing town,Ban An district ,Shen Zhen ,GuangDong, China.
Skype: +8618823763597
WeChat: +8615623028461
whatsapp: +8618823763597
QQ: 1610996003





Company News
>> Reduced supply plus peak season July TV panel prices are bullish
This year's three new panel production lines including BOE Hefei 10.5 generation line, CLP Rainbow 8.6 generation line, Panda Optoelectronics Chengdu 8.6+ generation line are all mass-produced in the first half of the off-season, all used to produce TV products. The TV panel price plummeted.
Among them, the price of 65吋 showed a big drop in March, while the price of 32吋 fell more than 10 dollars in just two months in April and May.
After the TV panel price plunged in the second quarter of this year, the panel factory actively responded through product mix adjustment and old repair. Innolux, AUO and LG Display adjusted the product mix of the six-generation line in the first quarter, reducing the glass investment of 65-inch TV panels and increasing the investment in small-size TV panels or LCD monitor panels; BOE and Huaxing Optoelectronics reduced 32吋 The glass was put into the larger-size TV products; Huaxing Optoelectronics and Samsung Display were repaired in March and April respectively.
Under the influence of the decrease in supply and the effect of the peak season, the panel prices in July 32 are bullish. Due to the interlocking price of TV panels of different sizes, it is expected that the price of some large-size panels will be flat or even slightly higher than that of June.