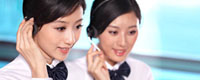 Name: Jessie
Tel: +86-755-27864416
Mobile: +86-18823763597
E-mail: jessie@rxxdisplay.com
Add: 3rd Floor Bldg.11,ChangXing Technical Zone,Wan An Road,Sha Jing town,Ban An district ,Shen Zhen ,GuangDong, China.
Skype: +8618823763597
WeChat: +8615623028461
whatsapp: +8618823763597
QQ: 1610996003





Company News
>> OPPO Find X released: 93.8% of the highest screen share in history
In the early morning of June 20th, Beijing time, OPPO officially released the flagship model OPPO Find X in Paris, France. This super flagship once again refreshed the smartphone screen share record with 93.8% ultra-high screen ratio. OPPO Find X pioneered the "two-track predatory structure" camera structure.
The reason why OPPO Find X can achieve 93.8% screen share is that its first dual-track periscope structure integrates components such as front and rear lens and 3D structure light into this structure, and hides the pure body of the whole body when not needed. One, rise when needed. In the dual-track predecessor structure, not only includes a 25 megapixel front camera and 16 megapixel + 20 megapixel rear dual camera, OPPO also brings O-Face 3D structured light technology, projected on the face through structured light components With 15,000 identification points, the accuracy can be controlled within ±1mm even at a distance of 60cm.
For other configurations, OPPO Find X uses a 6.4-inch 2340 x 1080 resolution screen with a maximum brightness of 430 nit. OPPO Find X is equipped with Qualcomm Snapdragon 845 processor with 8GB RAM + 128GB ROM. Built-in 3730mAh battery, running Android 8.1 based ColorOS 5.1 system.
As for the camera part, OPPO Find X is equipped with a 20 megapixel (F2.0 aperture) + 16 megapixel (F2.0 aperture) dual camera module, a front 25 megapixel, F2.0 aperture camera. OPPO Find X still uses VOOC flash charging technology, charging speed and low heat.
OPPO Find X was released in Paris, France on June 19th, and will be released in China. The price will be unveiled together. Are you tempted by this fantasy flagship of 93.8% screen?