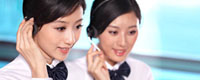 Name: Jessie
Tel: +86-755-27864416
Mobile: +86-18823763597
E-mail: jessie@rxxdisplay.com
Add: 3rd Floor Bldg.11,ChangXing Technical Zone,Wan An Road,Sha Jing town,Ban An district ,Shen Zhen ,GuangDong, China.
Skype: +8618823763597
WeChat: +8615623028461
whatsapp: +8618823763597
QQ: 1610996003





Company News
>> Global smart watch AMOLED display market LG Display tops the list
It is reported that LG Display was named the world's largest supplier of smart watch AMOLED displays in 2017.
According to data provided by IHS Markit, in 2017, LG Display provided 10.64 million AMOLED display panels for smart watches, accounting for 41.4% of the global market share. Samsung followed closely, with a market share of 34.8% and shipments of 8.95 million. Other companies including Heguang Optoelectronics and AU Optronics have market shares of 16.2% and 5.7% respectively. BOE's market share is 1.5%.
Industry observers said that LG Display's strong performance is clearly due to the strong demand of US technology giant Apple; Apple is currently the world's largest manufacturer of smart watches.
At the same time, due to strong demand from Apple, LG Display is expected to break away from the sluggish performance and resume growth in the near future.
Between January and March this year, LG Display began to achieve a net loss due to falling global panel prices, which was the first quarterly loss in six years. The net loss for the first quarter was 48.9 billion won (43.9 million US dollars), while the profit for the same period last year was 67.9 billion won.