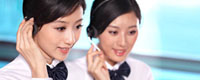 Name: Jessie
Tel: +86-755-27864416
Mobile: +86-18823763597
E-mail: jessie@rxxdisplay.com
Add: 3rd Floor Bldg.11,ChangXing Technical Zone,Wan An Road,Sha Jing town,Ban An district ,Shen Zhen ,GuangDong, China.
Skype: +8618823763597
WeChat: +8615623028461
whatsapp: +8618823763597
QQ: 1610996003





Company News
>> Morgan Stanley predicts Apple's next-generation iPhone price
According to previous reports, Apple will launch three new iPhones this year, two of which are 6.5-inch, 5.8-inch OLED version of the high-end market, a 6.1-inch LCD version of the main low-cost market. According to foreign media reports, well-known investment bank Morgan Stanley analyst Katy Huberty predicted the price of these new machines.
Huberty believes that according to the average price range of -2% to +2%, the starting price of the 5.8-inch OLED screen iPhone will be 899 US dollars, and the starting price of the 6.1-inch LCD version iPhone is 699-769 US dollars, 6 The .5 inch OLED model starts at $999.
In another scenario, Apple's average selling price rose by 7.2%. In this case, the 5.8-inch OLED screen iPhone will start at $999, the 6.1-inch LCD version will start at $799, and the 6.5-inch OLED will start at $1,099.
According to the latter scheme, Apple's new generation of OLED screens with a giant screen version of the iPhone will start at more than the current iPhone X's $999, setting a record high for Apple's iPhone.
On this issue, a new investor report by UBS analysts Steven Milunovich and Benjamin Wilson also pointed out that Apple will not stick to the price of $1,000 ($999), or even break it. The pricing range of the previous generation iPhone X. They say that the price of the iPhone X in 2018 will likely reach $1,100 ($1,099).