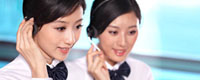 Name: Jessie
Tel: +86-755-27864416
Mobile: +86-18823763597
E-mail: jessie@rxxdisplay.com
Add: 3rd Floor Bldg.11,ChangXing Technical Zone,Wan An Road,Sha Jing town,Ban An district ,Shen Zhen ,GuangDong, China.
Skype: +8618823763597
WeChat: +8615623028461
whatsapp: +8618823763597
QQ: 1610996003





Company News
>> Jingxun Electronics: 2018H1 signed a 428 million contract with BOE
Recently, FineTest Electronics disclosed the sales contract with BOE, in which the annual contract amount in 2017 was 562 million yuan, the contract value of 2018Q1 was 0.79 billion, the contract amount of Q2 was 348 million, and the order of 2018H1 was 428 million. .
BOE is an important customer of Precision Electronics, which accounts for 50%-60% of its sales revenue. With the commencement of BOE's production lines in Mianyang and Wuhan, it is expected that it will still bring lucrative orders for fine measurement electronics.
Recently, Precision Electronics released its 2018 semi-annual performance forecast. In the first half of the year, the company achieved a net profit of 110 million to 125 million, a year-on-year increase of 109.72%-138.32%. The high growth rate of orders will drive performance. Continued high growth.
As the leading panel inspection equipment manufacturer in China, Precision Electronics has gradually extended its Array and Cell processes under the premise that the Module process has been highly recognized by customers. Its AOI optical inspection system has exceeded its module testing equipment in 2017. Will continue to increase the market share in the Array, Cell segment.
In July of this year, FineTest Electronics established a wholly-owned subsidiary, Shanghai Jingshen Semiconductor, with a registered capital of 100 million yuan, focusing on the front-end process control and testing equipment.