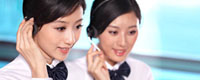 Name: Jessie
Tel: +86-755-27864416
Mobile: +86-18823763597
E-mail: jessie@rxxdisplay.com
Add: 3rd Floor Bldg.11,ChangXing Technical Zone,Wan An Road,Sha Jing town,Ban An district ,Shen Zhen ,GuangDong, China.
Skype: +8618823763597
WeChat: +8615623028461
whatsapp: +8618823763597
QQ: 1610996003





Company News
>> LG and Apple reached a cooperation, will provide OLED screen for the new iPhone
Last year, Apple released the iPhone X with an OLED screen. This screen is exclusively provided by Samsung, and this year LG will also supply OLED screens for Apple.
On July 13, according to DigiTimes, LG Display has signed a cooperation agreement with Apple. LG Display will supply OLED and LCD screens for Apple in the second half of 2018. The above display will be used on the next generation iPhone.
DigiTimes revealed that LG Display provided Apple with approximately 3 million to 4 million OLED screens and 20 million LCD screens in the second half of this year. The OLED display provided by LG Display came from the E6 6G production line in Paju, South Korea.
And with the increase in production capacity of LG Display OLED display, LG Display will receive a larger iPhone order in 2019, when the 6.5-inch version of the iPhone is expected to use the OLED screen provided by LG Display.
LG also provided OLED screens to Apple before, but its OLED screen is mainly used by Apple Watch, while the OLED screen used by iPhone X is provided by Samsung. Now Apple has introduced LG Display as a supplier of OLED screens, which can reduce the dependence on Samsung to a certain extent.