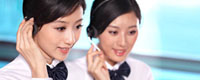 Name: Jessie
Tel: +86-755-27864416
Mobile: +86-18823763597
E-mail: jessie@rxxdisplay.com
Add: 3rd Floor Bldg.11,ChangXing Technical Zone,Wan An Road,Sha Jing town,Ban An district ,Shen Zhen ,GuangDong, China.
Skype: +8618823763597
WeChat: +8615623028461
whatsapp: +8618823763597
QQ: 1610996003





Company News
>> Invest 58 million yuan! Merck and CLP Rainbow Positive Photoresist Project officially put into operation
On July 17, Merck and CLP Rainbow's innovative cooperation project photoresist localization project was officially completed in Xianyang, Shaanxi.
By providing technical support, process and raw materials, Merck has teamed up with CLP Rainbow to build a leading domestic photoresist production line in just four months. In a factory covering more than 1,000 square meters, it will produce high-quality photoresist products for local flat panel manufacturers.
It is understood that on May 16, 2017, Rainbow and Merck officially signed a contract to invest 58 million yuan to build a rainbow positive photoresist project. After more than a year of hard work, the project completed the commissioning and trial production on June 30, 2018, and officially put into operation on July 17. After the project is put into production, it can produce 1800 tons of liquid crystal positive photoresist annually, and its production capacity ranks second in China. The completion and commissioning of the project further improved the flat panel display industry chain of China Electronics and Xianyang, and enhanced the Rainbow Group's industrial strength in the field of electronic materials. In the next step, Rainbow and Merck will continue to leverage their respective advantages in resource integration, technology research and development, market development, etc., broaden the scope of cooperation, strengthen strategic win-win, and lay a solid foundation for further cooperation between the two parties.
Angao, president of Merck China and managing director of Performance Materials China, said, "Today, we are proud to witness the completion of the CLP Rainbow Photoresist Production Plant. Since the CLP Group's involvement in flat panel display manufacturing, Merck has Started cooperation with CLP Group, including Rainbow's latest G8.6 line in Xianyang. We are very grateful to CLP for its determination to make more contributions to China's flat panel display industry, and we are honored to have the opportunity to cooperate with CLP Rainbow. This photoresist localization project is under cooperation."
Rainbow Group Party Secretary and Chairman Si Yuncong said, "Rainbow will focus on national strategy, increase scientific and technological innovation, improve core capabilities, and vigorously develop the new materials industry as a pillar industry of the rainbow. We will be in the CLP Group and Xianyang City. With strong support, we will increase cooperation with Merck, plan to build a Xianyang New Materials Industrial Park with global influence, and strive to achieve a win-win situation for all parties to achieve high-quality development of the Rainbow 3.0 version."