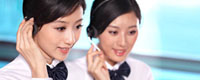 Name: Jessie
Tel: +86-755-27864416
Mobile: +86-18823763597
E-mail: jessie@rxxdisplay.com
Add: 3rd Floor Bldg.11,ChangXing Technical Zone,Wan An Road,Sha Jing town,Ban An district ,Shen Zhen ,GuangDong, China.
Skype: +8618823763597
WeChat: +8615623028461
whatsapp: +8618823763597
QQ: 1610996003





Company News
>> Orbotech staff suspected of leaking AMOLED technology was eventually acquitted
On July 20, the staff of Orbotech Korea, which was sued for allegedly leaking the AMOLED core technology of Samsung and LG, was finally acquitted. Of the six employees who were also indicted at the same time, five other than Anmou were also acquitted.
In 2012, Samsung Electronics filed a lawsuit against 11 people (including six former, current Samsung researchers, and five LG executives) in the name of the core manufacturing technology that revealed the next-generation display. One of them was arrested.
Allegedly leaking is the small mask scanning technology information required for the manufacture of large AMOLED TV monitors. Samsung started research and development four years ago and participated in more than 500 researchers. The investment amount is 1 trillion won (equivalent to RMB). 6.062 billion yuan).
Three non-Orbau technology Korean lab employees leaked relevant documents, charts and circuit diagrams of Samsung AMOLED and LG's WOLED display. These are considered to be state-level core industry technologies and the three individuals will be charged. Three other Aobo employees were also facing indictment because they violated the confidentiality agreement with Samsung and LG.
According to reports, the leaked technology includes the development of new 55-inch TV sets, auxiliary charts and plans. The leaker downloaded the secrets and shipped them out through a USB card that looks like a credit card.
The Seoul Central Inspection Office believes that the leak will have a big impact on the TV market and will have a big impact on the Korean economy.
However, in the end, the court held that the act was not to obtain the illegal interests of the competing company, but was in accordance with the scope of normal business information collection within the company's terms, and ultimately acquitted.
The judgment result in the first instance was that the collection and disclosure of Samsung and LG information belonged to the normal scope of product acceptance and acceptance, and did not use or plan to use and obtain illegal interests abroad, causing damage to the company.
In the second instance, the defendant belonged to the Central Application Team of DAP in Orbo Asia, and played a bridge role with the R&D center of the headquarters. Because of the addition of Samsung and LG, the company also supports other companies in the same industry. Legal purpose.
At the same time, it is pointed out that the defendant obtained the AMOLED technical data for the purpose of writing the data and reporting for the purpose of solving the problem that the testing equipment could not interpret the panel defects. There is insufficient evidence for the use of information for illegal purposes.