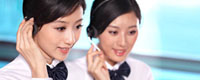 Name: Jessie
Tel: +86-755-27864416
Mobile: +86-18823763597
E-mail: jessie@rxxdisplay.com
Add: 3rd Floor Bldg.11,ChangXing Technical Zone,Wan An Road,Sha Jing town,Ban An district ,Shen Zhen ,GuangDong, China.
Skype: +8618823763597
WeChat: +8615623028461
whatsapp: +8618823763597
QQ: 1610996003





Company News
>> Xiaomi dug away Lenovo online sales executives, responsible for Indian TV business
Recently, Xiaomi Company announced that it has appointed Eshwar Chandrasekaran, the former Motorola executive, to take charge of Xiaomi's TV business in the Indian market.
The Indian smart TV market has been very competitive. Data show that in 2015, India's smart TV market capacity was about 561,000 units, which increased by 97% to 1.10 million units in 2016, and rose to 1.783 million units last year. In addition, the proportion of people under the age of 30 in India has reached 60%, but the penetration rate of smart TV is only 23%, so the market potential is huge.
Following the 55-inch millet TV 4, in early March of this year, Xiaomi Company launched the 32-inch and 43-inch millet TV 4A series in the Indian market. Among them, the 32-inch millet TV 4A is priced at 13999 Indian rupees (about 1380 yuan), while the 43-inch price is 22,999 Indian rupees (about 2268 yuan).
At present, the performance of Xiaomi TV business in the Indian market is remarkable. In order to further expand the business, Xiaomi is now appointing Chad Secran as the head of television business in the Indian market. Previously, Chad Secran served as the head of online sales for Motorola's online business.