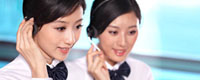 Name: Jessie
Tel: +86-755-27864416
Mobile: +86-18823763597
E-mail: jessie@rxxdisplay.com
Add: 3rd Floor Bldg.11,ChangXing Technical Zone,Wan An Road,Sha Jing town,Ban An district ,Shen Zhen ,GuangDong, China.
Skype: +8618823763597
WeChat: +8615623028461
whatsapp: +8618823763597
QQ: 1610996003





Company News
>> 100,000 hours of long life Samsung 146-inch MicroLED TV mass production in September
Last time we reported that Samsung will release a MicroLED TV called The Wall, and Samsung President said that the 146-inch TV will be mass-produced in September.
In addition to 146 inches, a thinner version will be introduced next year, and it will be reduced from 8 centimeters to 3 centimeters now, even thinner than some OLED TVs. Of course, the price will be high, and the target crowd is the high-end home market.
Yoo Ho-sun, vice president of Samsung's visual display business, said: "With Samsung's advanced flip chip bonding technology, Micro LED displays will be completely different from previous LCD TVs."
In addition, Samsung said that through the innovative chip structure technology, Samsung MicroLED equipment life will reach 100,000 hours, far longer than the LG OLED next door. In addition, Samsung will also show a 73-inch TV, also based on MicroLED technology, but Samsung prohibits media photos.
It is rumored that the 146-inch TV will be produced by the Vietnamese factory. I don't know if it was the factory that happened last year.