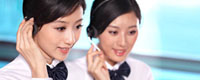 Name: Jessie
Tel: +86-755-27864416
Mobile: +86-18823763597
E-mail: jessie@rxxdisplay.com
Add: 3rd Floor Bldg.11,ChangXing Technical Zone,Wan An Road,Sha Jing town,Ban An district ,Shen Zhen ,GuangDong, China.
Skype: +8618823763597
WeChat: +8615623028461
whatsapp: +8618823763597
QQ: 1610996003





Company News
>> Sharp OLED mobile phone sales this fall, revenue growth for six consecutive quarters
Hon Hai's Sharp will mass-produce OLED panels. Not only will smartphones with homemade OLED panels be sold this fall, but also hope to break into the Apple iPhone supply chain and compete with Samsung and LG for OLED panel orders.
At the financial report briefing held on July 31, Sharp Vice President Nomura said that Sharp has started producing OLED panels in June, and Sharp smartphones with homemade OLED panels will be sold this fall.
According to the Asahi Shimbun, Sharp has invested tens of billions of yen in the OLED manufacturing line at the Mie Plant and the Handan Factory. The OLED panel will be mounted on the high-end model of its own brand AQUOS, and it is expected to demonstrate the quality of the OLED panel. In the future, it will be sold to external companies such as Apple and mainland smartphone factories.
Sharp expands Apple's iPhone supply chain strength
Hon Hai has always been the main manufacturer of Apple's iPhone products. If Sharp can successfully enter the Apple supply chain after mass production of OLED panels, it can help Hon Hai achieve the goal of one-stop iPhone production, which will help reduce Hon Hai's assembly cost and improve. Gross profit margin.
In fact, Apple is also interested in supporting new suppliers outside of mainstream suppliers to increase bargaining power and spread risk.
Samsung has been the main supplier of OLED screens for Apple's iPhones, with an occupancy rate of over 90% in the global small and medium sized OLED panel market. However, market rumors, in order to protect the supply of OLED panels, Apple is also constantly in contact with LG and Chinese manufacturers BOE.
However, according to Korean media reports, although the small and medium-sized OLED panels produced by LG have passed the initial certification of Apple, in view of the current low yield, it may not be able to supply this year's new iPhone. In the case of Apple's growing demand for OLED panels, Sharp's mass production of OLED panels will benefit the "single-starning" of Apple's supply chain.
In fact, in addition to the OLED panel, Sharp's strength in camera modules can not be underestimated.
Kantatsu, a subsidiary of Sharp, is the leading manufacturer of smartphone camera lenses in Japan. In order to develop new optical technologies, Apple began to interact with Kang Dazhi in 2013. Apple announced the business activities in the Japanese market on August 2, 2016, and many Japanese suppliers mentioned at that time included Kang Dazhi.
Taiwan media analysis said that in the current smart phone camera lens field, Da Liguang's shipments in high-end lenses accounted for about 60%. After Sharp's acquisition of Kangdazhi as a subsidiary, in addition to the impact on other second-line optical lens manufacturers, Hon Hai can use this to compete with Taiwan's Da Liguang for iPhone orders to strengthen its position in the Apple supply chain.
Sharp has previously pointed out that it has purchased lenses from Kangdazhi and made camera modules for sale. The cooperation between the two will enable Sharp's camera module business to achieve a one-stop production system from parts production to finished product manufacturing.
Revenue for six consecutive quarters of growth August share price is booming
Sharp's first quarter (April-June 2018) earnings report released after the July 31st show that consolidated revenues reached 533.8 billion yen, up 5.4% from the same period last year, and revenue growth has been achieved for six consecutive quarters. Realized consolidated operating profit of 24.8 billion yen, a 45% increase over the same period last year, and has made money for eight consecutive quarters.
Specifically, Sharp's advanced display system division (TV, large-size LCD panel and small and medium-sized LCD panel) saw a 15.4% decrease in revenue for the quarter to 211.1 billion yen, and the profit increased by 55.6% to 10.5 billion yen. IOT Electronic Components Division (camera modules and electronic components) revenue increased 33.6% to 111.2 billion yen, operating profit fell 43.5% to 900 million yen; smart home sector (energy solutions, IOT Communications) And health environment business) revenue increased by 15.6% to 150.5 billion yen, revenue increased by 19.9% ​​to 11.8 billion yen; smart business solutions division revenue increased by 8.9% to 78.6 billion yen, camp Benefits increased by 20.7% to 3.6 billion yen.
Sharp's performance for the year (April 2018-2019) is expected to remain unchanged. The consolidated revenue is expected to increase by 19.1% year-on-year to 2.89 trillion yen, and the combined profit will increase by 22.1%. 110 billion yen (the trial value of 1 US dollar against 102 yen).
It is understood that after Sharp released its earnings report, the stock price soared 7.16% on August 1 and closed at 2,770 yen, setting a new high in a month and a half.
It is understood that in addition to mass production of OLED panels and financial reports to good news, the results of Sharp mobile phone also added a fire to the stock price.
According to data released by the Japanese IT survey company, Sharp, who defeated Sony in 2017 as the brother of the Japanese Android phone, continued to lead the way in 2018. In the first half of 2018, Sharp's market share in the Android machine market in Japan reached 25.9%, with a 6.1 percentage point advantage to suppress Sony (19.8%) in the first place. The third-ranked Huawei has a market share of 18.4% in the Android machine market in Japan.