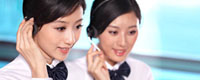 Name: Jessie
Tel: +86-755-27864416
Mobile: +86-18823763597
E-mail: jessie@rxxdisplay.com
Add: 3rd Floor Bldg.11,ChangXing Technical Zone,Wan An Road,Sha Jing town,Ban An district ,Shen Zhen ,GuangDong, China.
Skype: +8618823763597
WeChat: +8615623028461
whatsapp: +8618823763597
QQ: 1610996003





According to statistics from the statistical agency IHS Markit, Samsung's share of global small and medium-sized OLED panels is as high as 90.9%, followed by LG's 7.7%.
Due to the natural advantages in the realization of ultrasonic screen fingerprints and folding screen technology, the proportion of OLED panels in future high-end mobile phones is expected to further increase. Obviously, the factual monopoly of the two giants in Korea is not what the peers are willing to see.
According to Japanese media reports, Sharp executive vice president Katsuaki Nomura revealed on July 31 that the mass production of Sharp OLED panels has been launched in June. It is expected that in Q4, Sharp Aquos mobile phones will be equipped with corresponding panels.
Not surprisingly, Sharp's OLEDs are produced in Sakai Display Products Corp (SDP), a joint venture with Foxconn.
In the future, Sharp and LG, who have good relations with Apple, will be able to grab the former with quality, so the order to grab the iPhone will be a big fat.