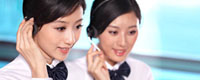 Name: Jessie
Tel: +86-755-27864416
Mobile: +86-18823763597
E-mail: jessie@rxxdisplay.com
Add: 3rd Floor Bldg.11,ChangXing Technical Zone,Wan An Road,Sha Jing town,Ban An district ,Shen Zhen ,GuangDong, China.
Skype: +8618823763597
WeChat: +8615623028461
whatsapp: +8618823763597
QQ: 1610996003





Company News
>> 2019 foldable smart machine market warming boost OLED panel demand
Industry observers say that because Chinese brand suppliers, especially Huawei, will launch foldable smartphones by the end of 2018 or early 2019, the global competition for collapsible smartphones is expected to heat up in early 2019.
In addition to Huawei, other Chinese manufacturers, including Xiaomi, Oppo and Vivo, are working with their respective supply chain manufacturers (such as panels, materials and parts suppliers) to accelerate the launch of their respective foldable smartphone products.
It is reported that Huawei is expected to launch its first foldable smartphone in November 2018, specifically using the OLED panel provided by BOE.
According to sources, other Chinese mobile phone brands will be able to obtain flexible OLED panel support from many local panel manufacturers in China, including Tianma Microelectronics, Visionox and Hehui Optoelectronics, as these manufacturers have entered the field of OLED panels.
At the same time, there is news that Samsung is currently developing a collapsible prototype codenamed Winner that will be equipped with a 7-inch flexible display that folds to highlight the display bar outside the display.
Apple is also said to be developing collapsible smartphones because Apple currently has about 70 patents related to the development and production of collapsible mobile devices. However, some market observers point out that Apple's collapsible smartphones may not appear until 2020.