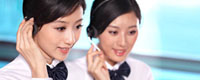 Name: Jessie
Tel: +86-755-27864416
Mobile: +86-18823763597
E-mail: jessie@rxxdisplay.com
Add: 3rd Floor Bldg.11,ChangXing Technical Zone,Wan An Road,Sha Jing town,Ban An district ,Shen Zhen ,GuangDong, China.
Skype: +8618823763597
WeChat: +8615623028461
whatsapp: +8618823763597
QQ: 1610996003





Company News
>> OLED screen version of iPhone8 is not unique: LCD screen will still be retained 14th,Apr,2017
IPhone8 in the end will be configured what kind of screen is still hard to say, according to rumors, in order to give users the best iPhone experience, iPhone 8 will be configured on the OLED screen. Although the current OLED screen technology has come to a critical point, but Apple has not assembled for its iPhone OLED. But for cost and supply considerations, Apple should also bring us to configure the LCD screen iPhone8.
Apple has been in the iPhone7 and iPad Pro for us to show a very mature and stable LCD technology, and some experts believe that, in fact, LCD screen still have some potential to tap.
Facts have proved that at least one company in the efforts to enhance the LCD technology, that is, Panasonic, they look like the LCD monitor once again become "great." It is reported that Panasonic's LCD screen can provide 1000000: 1 contrast, which is simply amazing, most of the LCD monitor contrast can reach 1800: 1, while the iPhone 7 screen contrast ratio of 1762: 1, experts Display Mate mentioned.
By taking a new technology, Panasonic's use of a new light-modulation cell layer on the basis of the control pixel will allow the monitor to get deeper black and better color for future products. Experts say this LCD screen Bring the effect, and OLED screen provides the effect is very similar.
Unfortunately, Panasonic is not a supplier of iPhone LCD screens, and this new LCD technology can be used to build televisions, but Panasonic does not produce televisions, and this new technology is said to be used for medical automation aspect.
Of course, once the LCD screen technology once again make a breakthrough, perhaps this will also stimulate the iPhone's LCD screen supplier to "copy" or to innovate their own LCD technology, imagine if you can provide a lower cost for the iPhone, the effect can be Comparable to the OLED screen LCD screen, Apple would like to and your cooperation is difficult