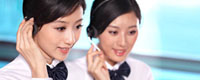 Name: Jessie
Tel: +86-755-27864416
Mobile: +86-18823763597
E-mail: jessie@rxxdisplay.com
Add: 3rd Floor Bldg.11,ChangXing Technical Zone,Wan An Road,Sha Jing town,Ban An district ,Shen Zhen ,GuangDong, China.
Skype: +8618823763597
WeChat: +8615623028461
whatsapp: +8618823763597
QQ: 1610996003





Company News
>> Fingerprint shipments increase: 100 million next year
At this year's CES 2018 exhibition, vivo exhibited the world's first mass-produced off-screen fingerprint recognition mobile phone, based on the vivo X20Plus. It only needs to press the screen with your finger to unlock the fingerprint. Holes make the fuselage more integrated.
Then, the vivo X21 and NEX have successively launched the screen fingerprint version, and the Xiaomi 8 transparent exploration version and the Meizu 16 series that have just been released all come standard with the screen fingerprint technology.
At present, the screen fingerprint technology is provided by Huiding and Xinsi Technology. The most used is the optical fingerprint scanning technology, and the other is the ultrasonic screen fingerprint technology represented by Qualcomm. At present, only the optical screen fingerprint technology has been commercialized. .
According to Digitimes media reports in Taiwan, by the end of 2018, the shipment of fingerprint sensors under the screen will reach 42 million. By 2019, the shipment is expected to reach 100 million. This means that more smartphones will adopt the screen fingerprint technology next year, and it will not only be high-end models, but also mid-range models.
In addition, the popularity of fingerprints under the screen will also promote the global shipment of OLED panels. This year, there are only 100 million mobile phones equipped with OLEDs in the Chinese market.