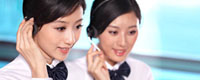 Name: Jessie
Tel: +86-755-27864416
Mobile: +86-18823763597
E-mail: jessie@rxxdisplay.com
Add: 3rd Floor Bldg.11,ChangXing Technical Zone,Wan An Road,Sha Jing town,Ban An district ,Shen Zhen ,GuangDong, China.
Skype: +8618823763597
WeChat: +8615623028461
whatsapp: +8618823763597
QQ: 1610996003





Company News
>> Apple iPhone XS orders are divided by Foxconn and Shuo Gua
According to foreign media reports, an investment company said that Foxconn will not only manufacture all second-generation 5.8-inch OLED screen iPhones (sometimes referred to as iPhone XS), but also manufacture 90% of the 6.5-inch "iPhone XS Plus" and 75% of the 6.1-inch LCD screen model.
Investment company Fubon Securities said that Heshuo will receive the rest of the iPhone orders. Heshuo is a long-term partner of Apple, but has always been a "second-tier manufacturer" in iPhone assembly. This shows that Wistron will not be able to manufacture the 2018 iPhone.
According to media reports on Monday, Apple has finalized all major iPhone component suppliers released this year, and suppliers have begun to deliver products in bulk.
If Apple plans to release the new iPhone in September this year, suppliers may have been delivering products to Apple for the past month or more.
Normally, the assembly work starts at least 1 month before the iPhone is delivered, but in order to ensure sufficient supply at the time of sale, the assembly work will start earlier. Although the preparation time is several months, sometimes there will be hours of inventory on the day of the iPhone release. The situation of selling out.
Last year, due to problems with the production of the original deep camera, the iPhone X was only released in early November, more than a month later than the iPhone 8 and 8 Plus. It is reported that the three iPhones released this year will be equipped with the original deep-sensing camera, using a comprehensive screen design. The 6.1-inch model will be Apple's first LCD-screen iPhone with a full-screen design, but it can also face challenges in production.