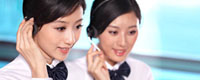 Name: Jessie
Tel: +86-755-27864416
Mobile: +86-18823763597
E-mail: jessie@rxxdisplay.com
Add: 3rd Floor Bldg.11,ChangXing Technical Zone,Wan An Road,Sha Jing town,Ban An district ,Shen Zhen ,GuangDong, China.
Skype: +8618823763597
WeChat: +8615623028461
whatsapp: +8618823763597
QQ: 1610996003





Company News
>> Big factory led the fingerprint outbreak under the mobile phone screen
After the iPhone X pioneered the bangs screen, Vivo introduced the first screen fingerprint recognition (or fingerprint recognition under the panel).
It has been observed that the design of the profiled cutting panel is not as imaginative as it is, so the customer began to think about other possibilities. The panel factory has developed a drilled full-screen panel in response to the needs of the end customer, and placed the camera module in the hole. It is expected that November 2018 Imported into mass production. In addition, Apple's iPhone X was originally intended to be imported, but the panel identification technology that was not adopted due to technical obstacles, the major panel factories are also intensively preparing for mass production.
At present, the fingerprint identification technology under the panel can only be used for AMOLED panels. In addition to Samsung, the largest manufacturer of AMOLED panels in the world, the mainland panel factory has also carried out research and development of this technology. At present, the fingerprint identification technology under the panel can be divided into two types: optical and ultrasonic. However, because the ultrasonic technology is in the hands of Qualcomm, the American wafer manufacturer, the mainland panel factory adopts optical technology.
According to DIGITIMES Research, as for wearable applications such as VR glasses and smart watches, it was once regarded as an emerging application with the most opportunities for small and medium-sized panels. In the past, AMOLED technology was mainly used, but TFT LCD operators have recently developed low power consumption and high resolution. Degree products, looking forward to changing the market's current situation by AMOLED operators, especially Samsung. The emerging technologies such as Mini LEDs as backlight modules or VR glasses with Micro OLED technology are currently lacking in cost-effectiveness, but they can be regarded as technical reserves and waiting for long-term development opportunities.