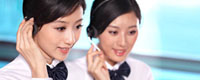 Name: Jessie
Tel: +86-755-27864416
Mobile: +86-18823763597
E-mail: jessie@rxxdisplay.com
Add: 3rd Floor Bldg.11,ChangXing Technical Zone,Wan An Road,Sha Jing town,Ban An district ,Shen Zhen ,GuangDong, China.
Skype: +8618823763597
WeChat: +8615623028461
whatsapp: +8618823763597
QQ: 1610996003





Company News
>> Glory, OPPO, vivo denied denying into the TV field
Earlier, it was reported that Chinese smartphone manufacturers such as vivo, OPPO and Huawei were evaluating the TV market and may announce their entry into the TV market. However, this news has been denied by the three mobile phone manufacturers.
According to the daily economic news report, both vivo and OPPO expressed "fake news", and the relevant person in charge of Huawei's brand Honor also said that no such news was received. In addition, an insider of a mobile phone manufacturer analyzed that the profit in the TV field is not necessarily higher than that of the mobile phone.
However, the Securities Daily reported in the report that Huawei has jointly launched Skyworth to launch a cool glory A55 TV, which is a 55-inch 4K TV. Huawei said it will not enter the professional smart home field such as refrigerators and washing machines, but will make some connections. Products, including routers, TV boxes, etc.
Xiaomi originally launched its first TV in 2013, equipped with MIUI TV system. Xiaomi defines it as "the first TV for young people". Unlike the equipment introduced by traditional TV manufacturers, Lei Jun once said that Xiaomi TV is "TV + Millet box + Android game console" combination. The engineering machine of Xiaomi TV was released on September 16, 2013, and the official version was launched in mid-October.