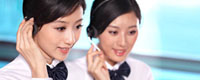 Name: Jessie
Tel: +86-755-27864416
Mobile: +86-18823763597
E-mail: jessie@rxxdisplay.com
Add: 3rd Floor Bldg.11,ChangXing Technical Zone,Wan An Road,Sha Jing town,Ban An district ,Shen Zhen ,GuangDong, China.
Skype: +8618823763597
WeChat: +8615623028461
whatsapp: +8618823763597
QQ: 1610996003





Company News
>> Apple's third OLED screen supplier may surface
Apple introduced the iPhone X in 2017, the company's first smartphone with an organic light-emitting diode (OLED) display. All other iPhone models use a liquid crystal display (LCD). Although Apple's promotion of Super RetinaHD's display has several advantages in terms of contrast and pixel response time, it also has one drawback that investors should pay attention to: cost.
OLED displays are inherently more difficult to manufacture than LCD displays. In fact, during the analyst day in 2017, Applied Materials pointed out that the high complexity of OLED manufacturing compared to LCDs is a driving factor in the increasing capital intensity of manufacturing. The increase in capital intensity may be a boon for equipment manufacturers like Applied Materials, but for display manufacturers it means higher manufacturing costs and ultimately higher for customers like Apple. Component cost. There is reason to believe that the OLED screen on the iPhone X is much more expensive than the LCD monitor used in the Apple iPhone 8 or iPhone 8 Plus.
However, while many companies produce LCD screens for mobile devices, only one company, the Samsung Display, can provide OLED screens for iPhone X. If a company is subject to being a supplier, then the company loses its bargaining power. If Apple pays more for iPhone X monitors because of the lack of OLED suppliers, then it is not at all curious.
It is reported that LG Diaplay will change part of the OLED screen for Apple's iPhone production line this year. Now, there will be a third company to join this competition.
More suppliers, greater bargaining power
According to the Wall Street Journal, BOE wants to become an Apple OLED supplier and join this fierce competition. It is reported that BOE has produced related LCD monitors for Apple's MacBook and iPad product lines (although there is no specific description of which specific models BOE offers for these product lines). Apple and BOE have already started cooperation, so it is not surprising that BOE has joined the iPhone supply chain. Of course, the premise is that BOE can produce displays that meet Apple's strict standards.
In fact, it is in Apple's best interest to get as many capable suppliers as possible to compete for their iPhone display business. At the very least, having more OLED screen suppliers can help Apple get lower prices from these suppliers, which in turn can be used to increase profit margins and lower equipment prices.
In addition, if Apple can negotiate a low enough price, Apple can use its OLED screen for more devices. It is said that Apple will release three new iPhone models. The lowest-end iPhone models are expected to use LCDs (possibly for cost reasons), while OLED screens will be limited to the highest-end devices. If one day, due to increased competition from OLED suppliers, Apple can achieve a satisfactory price, then Apple may eventually use OLED displays in its entire product line.
For BOE, it seems unlikely that Apple will plan to launch an iPhone model OLED screen this year. In fact, according to sources, BOE may provide OLED screens for Apple in 2020. In other words, BOE can't provide OLED screens for iPhone models that will be launched this year or even next year. However, for the Apple model that will be launched in the second half of 2020, BOE may have an opportunity.
If LG Display can prove itself to be a valuable iPhone screen supplier in the next two product cycles, and then the product cycle can successfully compete in the Apple OLED screen supplier competition, then Apple should have at least three A capable OLED display supplier.