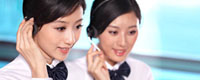 Name: Jessie
Tel: +86-755-27864416
Mobile: +86-18823763597
E-mail: jessie@rxxdisplay.com
Add: 3rd Floor Bldg.11,ChangXing Technical Zone,Wan An Road,Sha Jing town,Ban An district ,Shen Zhen ,GuangDong, China.
Skype: +8618823763597
WeChat: +8615623028461
whatsapp: +8618823763597
QQ: 1610996003





Company News
>> Shanghai fully develops AMOLED display industry
The new display technology field in the Yangtze River Delta region includes all the mainstream display technologies, and there are 13 international advanced semiconductor display industry lines with a total investment of 206.5 billion yuan, accounting for more than 40% of the country. The "New Yangtze River Delta New Display High-quality Integrated Development Strategy Forum" held on August 8 revealed that the Yangtze River Delta will increase cooperation and innovation, and Shanghai will accelerate the creation of new display industry clusters and application clusters.
At present, the Yangtze River Delta has become the main gathering place of China's new display industry by virtue of its numerous scientific and technological institutions, reasonable industrial distribution and outstanding innovation capabilities. Hu Chunming, deputy secretary-general of China Optoelectronics Industry Association LCD Branch, pointed out that the Yangtze River Delta region has taken the lead in realizing the breakthrough of AMOLED industry in China, and is the first to achieve high-generation large-size TFT LCD HDTV mass production. Various emerging display technologies such as stereo display and silicon-based micro-display The strategic layout of display, quantum dot display, etc., the new display industry in the Yangtze River Delta region is full of flowers and steady progress. In the industry-university-research cooperation, after 10 years of close cooperation, Shanghai University, Shanghai Microelectronics Equipment and Shanghai Tianma Microelectronics have made breakthroughs in high-resolution semiconductor display lithography machines and advanced processes, breaking the overseas monopoly and mass-produced by enterprises. Production.
As the leading domestic manufacturer of AMOLED mobile phone display screens, Shanghai Hehui Optoelectronics Co., Ltd. announced on the 2nd that the first phase of the production line flexible products (fixed surfaces) will be mass-produced and shipped; and the second-phase project production equipment will be moved in.
Fu Xinhua, deputy director of the Shanghai Economic and Information Technology Committee, pointed out that the new display is a strategic and basic industry of the information industry. AMOLED is a key area of ​​the new global display technology and an important part of the new generation of information technology; Strategy, fully develop the AMOLED industry, and strive to reach the international advanced level, and cultivate AMOLED into a new industrial growth point.
Zhang Quanquan, deputy head of Jinshan District, said in the forum that Jinshan has formed an industrial system with Hehui Optoelectronics as the leader and a number of optoelectronic material equipment manufacturers. The G6 generation AMOLED project with an investment of 27.3 billion yuan will be completed by the end of this year. In the next step, Jinshan will increase industry, technology, talent and financial support, build a functional platform for R&D and transformation, promote cooperation between industry, universities and research institutes, build a new semiconductor display industry cluster in the Yangtze River Delta region, and a national new display industry demonstration base. .
Experts attending the conference believed that the new display industry in the Yangtze River Delta region has obvious characteristics, forming a new display industry cluster with complementary technologies and industrial synergies such as Shanghai Jinshan, Nanjing, Hefei and Ningbo, but in terms of industrial scale, technical level, and high-level professionals. On the other hand, no synergy has yet been formed. The Yangtze River Delta region is rich in scientific and technological resources, strong in industrial supporting capacity and has great demand for innovation and development. It is recommended to build a new display innovation alliance in the Yangtze River Delta region and a new display industry innovation fund in the Yangtze River Delta as soon as possible. The innovation alliance can focus on technical patents, standards, and Testing and other common support technologies, deepening regional innovation research and development, integration applications, and results transformation and collaboration mechanisms.
Compared with the traditional liquid crystal displays used in most mobile phones, AMOLED has the characteristics of higher color saturation and thinner thickness. Chen Zhihong, deputy general manager of Shanghai Hehui Optoelectronics Co., Ltd., said in his interview that his flexibility has a trilogy, the first is fixed surface, the second is folding, and the third is curling. The ultimate flexible display needs to be arbitrarily deformable.
On-site AMOLED mobile phone display display Zheng Yingying Photo It is reported that Hehui Optoelectronics is working closely with terminal manufacturers on the folding screen and curl screen with higher technical difficulty to realize mass production application as soon as possible. Chen Zhihong revealed that smart phones, wearable devices, VR, etc. are all key areas for their second phase of development and application.