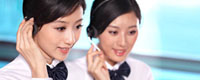 Name: Jessie
Tel: +86-755-27864416
Mobile: +86-18823763597
E-mail: jessie@rxxdisplay.com
Add: 3rd Floor Bldg.11,ChangXing Technical Zone,Wan An Road,Sha Jing town,Ban An district ,Shen Zhen ,GuangDong, China.
Skype: +8618823763597
WeChat: +8615623028461
whatsapp: +8618823763597
QQ: 1610996003





Company News
>> 175 inches! Will LG push the world's largest Micro LED TV at IFA?
According to TheInvestor, LG will bring its first and the world's largest Micro LED TV to 175 inches at the IFA, which opened at the end of this month. At the same time, LG's TV will be thinner than Samsung's 80mm.
For the rumors, the LG spokesperson did not confirm, but stated that LG did develop and research Micro LED technology.
Samsung Electronics and LG Electronics parted ways after entering the Ultra HD era (UHD, resolution 840×2160). In 2013, LG Electronics released the self-illuminating OLED high-end TV LG OLED. In 2017, Samsung Electronics greeted the image quality challenge with QLED TV with quantum dot backlight technology.
In January of this year, Samsung Electronics released an 8K UHD (resolution 7680×4320) 85" QLED TV that surpassed ultra-high definition image quality, and also released the next generation Micro LED technology TV to demonstrate its technical capabilities.
At present, LG's TV mainly uses LCD and OLED panels, but OLED panels are rejected by Samsung in the large-scale and long-powered devices such as TVs, because the problem of burn-in is always uncontrollable.
In July of this year, Samsung also secretly displayed a 73-inch Micro LED TV at the internal meeting, which may be unveiled at this IFA. In addition, Samsung confirmed that it will release a higher-end Micro LED TV next year, reducing its thickness to 30mm.
The Micro LED is a display technology in which an ultra-small LED that is easily discernible to the naked eye is placed on a substrate. Because each unit can self-illuminate, it can display more realistic colors, and has the advantages of long life and low power consumption compared with ordinary products.
IHS, a market-adjusting agency, believes that sales of 75-inch large-size TVs will be $3.3 billion last year, and will grow to $8 billion in 2021.
According to industry insiders, consumers are more concerned about the size of the theater than the viewing distance. In the home environment, consumers also prefer display devices with better immersion. Consumer demand for large-size, high-definition content, audio, and theater is becoming more and more popular.