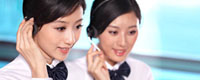 Name: Jessie
Tel: +86-755-27864416
Mobile: +86-18823763597
E-mail: jessie@rxxdisplay.com
Add: 3rd Floor Bldg.11,ChangXing Technical Zone,Wan An Road,Sha Jing town,Ban An district ,Shen Zhen ,GuangDong, China.
Skype: +8618823763597
WeChat: +8615623028461
whatsapp: +8618823763597
QQ: 1610996003





Company News
>> Korean factory K.P.S supplies OLED display equipment for Mianyang BOE
On August 21st, OLED MASK machine manufacturer KPS announced a sales order for OLED display devices. They will supply OLED display equipment for Mianyang BOE (B11) with a contract value of 9.36 billion won (about 57.096 million yuan). ), accounting for 38.95% of the latest KPS sales of 24.04 billion won (about 147 million yuan).
In 2016, BOE invested a total of 46.5 billion yuan to build the sixth generation flexible AMOLED production line B11. The plant's design capacity is 48K glass substrate / month, used to produce new mobile display products. The project is scheduled to start construction in December 2016 and officially put into operation in 2019.
On February 1 this year, the production project of the 6th generation AMOLED (flexible) display product production line project of BOE Mianyang was officially capped.
Earlier, it was reported that BOE plans to supply OLED panels produced by B11 to Apple.