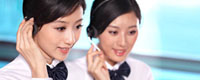 Name: Jessie
Tel: +86-755-27864416
Mobile: +86-18823763597
E-mail: jessie@rxxdisplay.com
Add: 3rd Floor Bldg.11,ChangXing Technical Zone,Wan An Road,Sha Jing town,Ban An district ,Shen Zhen ,GuangDong, China.
Skype: +8618823763597
WeChat: +8615623028461
whatsapp: +8618823763597
QQ: 1610996003





Company News
>> SI Liwei won the order of OPPO R17 series screen fingerprint chip
With the outbreak of full-screen mobile phones last year, smartphones have become more and more demanding for screen ratios, which has enabled new optical-based screen-based fingerprinting technology that can be hidden in the screen without affecting the screen ratio. Many smartphone manufacturers are favored. For example, vivo X21/NEX, Huawei Mate10 RS, Xiaomi 8 transparent exploration version, Meizu 16 and so on.
Previously, the fingerprint suppliers under the screen mainly had Synaptics and Huiding Technology. However, the fingerprint of Si Liwei, another domestic fingerprint identification manufacturer, was officially mass-produced and successfully adopted by the OPPO R17 series just released by OPPO. OPPO officially calls it a light-sensitive screen fingerprint.
According to OPPO official introduction, the R17 series adopts the light-sensitive screen fingerprint to use the CMOS scheme and Microlens microlens, with 3P lens and 4mm2 photosensitive element, through the larger sensor and larger amount of light, so the unlocking speed is the fastest under the screen. Can reach 0.41 seconds. Functionally with a payment level security level, support WeChat payment and Alipay.
Previously, the fingerprint market has been occupied by Huiding and Synaptics. The successful fingerprint of Si Liwei's screen or the adoption of domestic mobile phone manufacturers will help the growth of Si Li micro-shipment, and also help the screen fingerprint. Popularity.
However, it is worth noting that Zhaoyi Innovation has announced that it will acquire a 100% stake in Si Liwei for 1.7 billion. Under the premium purchase of 1.7 billion yuan, all shareholders of Siliwei also made performance commitments, pledge the company's net profit attributable to the parent company after 2018, 2019 and 2020 audited deducting non-recurring gains and losses. The cumulative amount should be no less than 321 million yuan.