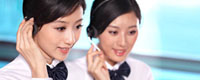 Name: Jessie
Tel: +86-755-27864416
Mobile: +86-18823763597
E-mail: jessie@rxxdisplay.com
Add: 3rd Floor Bldg.11,ChangXing Technical Zone,Wan An Road,Sha Jing town,Ban An district ,Shen Zhen ,GuangDong, China.
Skype: +8618823763597
WeChat: +8615623028461
whatsapp: +8618823763597
QQ: 1610996003





Company News
>> Does Huawei have an innate advantage in doing TV? Expert: You may have thought more
Huawei's news of TV has been heard all the time. According to the First Financial Report, Huawei has re-established the TV project team to conduct research from the hardware and UI levels, and is also in contact with upstream panel vendors. The industry has long speculated about Huawei's move into the TV industry, but Huawei has been responding publicly.
In fact, five years ago, Huawei extended its reach to the TV industry. In October 2014, Huawei and Skyworth jointly launched a 55-inch 4K smart TV - Cool Open Glory A55 Smart TV; in 2015, Huawei released a number of TV boxes, and opened at the end of the year to make home appliances more convenient Hilink connection protocol.
But these are just a few minor incidents. Huawei has not publicly stated that it will officially enter the television industry. At the Huawei DigiX2018 Huawei Terminal Global Partner and Developer Conference held on June 22 this year, Yu Chengdong elaborated on the new strategy of Huawei's consumer business: the full-scenario smart life ecological strategy, which includes the field of television. This has also caused the outside world to speculate.
Some views point out that Huawei has an innate advantage in entering the TV industry, because Huawei's self-developed ultra-high-definition smart TV core chip has shipped nearly 10 million in 2016, and has begun to supply Sharp, Hisense and Konka brands. However, this view has been refuted by many senior industry insiders.
The cost of smart TV is fundamentally dependent on the LCD panel that accounts for 70% of its cost, and a smart TV chip of tens of dollars is negligible for a thousand-dollar color TV. Therefore, Huawei's chip advantage can hardly benefit its participation in the TV industry. However, if you want to make a breakthrough in the upstream of the industry, and switch to the panel market, the conservative estimate is invested more than hundreds of billions of yuan.
Since the creation of TV is so burning and the prospects are unclear, why does Huawei not have a good mobile phone to make this water? Because TV has become one of the recognized three smart home entrances, and this is precisely an important part of Huawei's full-scenario smart life strategy, Huawei, which has always been a wolf, certainly does not want to miss it. But what happens, we will wait and see.