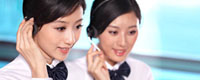 Name: Jessie
Tel: +86-755-27864416
Mobile: +86-18823763597
E-mail: jessie@rxxdisplay.com
Add: 3rd Floor Bldg.11,ChangXing Technical Zone,Wan An Road,Sha Jing town,Ban An district ,Shen Zhen ,GuangDong, China.
Skype: +8618823763597
WeChat: +8615623028461
whatsapp: +8618823763597
QQ: 1610996003





Company News
>> Analysis said that new iPhone shipments in the fall will hit a new high after iP6
According to AppleInsider, Apple chip partner TSMC and foundry partner Foxconn will deliver a fairly bright fourth-quarter earnings report.
Digitimes said that the new iPhone this fall will be expected to reach the highest shipments after the iPhone 6.
According to the latest report of Tian Mingwei, a well-known analyst of Tianfeng Securities, Apple will bring three new iPhones, 5.8-inch, 6.1-inch LCD and 6.5-inch, of which 6.1-inch and 6.5-inch have dual-cards. Version, the way is the entity SIM + eSIM.
Digitimes added that the three iPhone upgrades are very powerful, both in form factor and feature level.
Although TSMC has suffered from virus intrusion and reduced orders for mining chips, the increase in Apple A12 can fully compensate for the related losses, driving its 2018 revenue to achieve a relatively high single digit growth.
As for Foxconn, although the OEM of the iPhone is also involved in Heshuo, it is said that most of the 5.8-inch and 6.5-inch OLED screens are still handed over to them, and the 6.1-inch LCD version has also won 30%. , enough to "eat".
According to current rumors, Apple's autumn new product release is expected to be held on September 13th at Apple's new headquarters in Apple Park's Jobs Theatre.