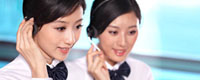 Name: Jessie
Tel: +86-755-27864416
Mobile: +86-18823763597
E-mail: jessie@rxxdisplay.com
Add: 3rd Floor Bldg.11,ChangXing Technical Zone,Wan An Road,Sha Jing town,Ban An district ,Shen Zhen ,GuangDong, China.
Skype: +8618823763597
WeChat: +8615623028461
whatsapp: +8618823763597
QQ: 1610996003





Company News
>> iPhone XS first exposure: Apple enables new color matching
Judging from the latest news, the new iPhone name should not have the name iPhone X Plus, but replaced by the iPhone XS title, which is also in line with this year's iPhone "S" year upgrade strategy.
When 9to5Mac exposed the picture of the new watch, it also sent a picture of the new iPhone, which was titled iPhone XS, corresponding to the 6.5-inch screen version, and a new color appearance.
From the picture, this iPhone XS is replaced with a new golden color, and it is matched with a black panel. It seems to be a luxury route. After all, it is said that the most expensive version of the new iPhone this year will exceed 10,000 yuan.
In addition, from the current leaked pictures, the new iPhone is no different in appearance from last year's iPhone X. This is also expected, because the three new models this year will not be Apple's main force. Points are the design of Liu Haiping + face recognition.
Looking forward to a new generation of iPhone?