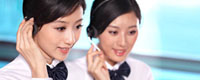 Name: Jessie
Tel: +86-755-27864416
Mobile: +86-18823763597
E-mail: jessie@rxxdisplay.com
Add: 3rd Floor Bldg.11,ChangXing Technical Zone,Wan An Road,Sha Jing town,Ban An district ,Shen Zhen ,GuangDong, China.
Skype: +8618823763597
WeChat: +8615623028461
whatsapp: +8618823763597
QQ: 1610996003





Company News
>> Group 6.7 billion yuan to buy Hon Hai LTPS factory Layout high-end panel market
QunChuang spent more than NT$30 billion this year to buy the Honghai Road Bamboo Sixth Generation Low Temperature Polycrystalline Crucible (LTPS) production line. The new team has completed its station in recent months and started high-end panel orders, the most obvious of which is the focus on revenue. In addition, it will lay a good foundation for the development of new generations of technology such as smart phones and car panels, as well as miniLED and uLED.
Xiao Zhihong, general manager of Innolux, revealed that the significance of Innolux's purchase of Luzhu LTPS factory is to increase the revenue of small and medium-sized products, so that the product lines of various sizes are more balanced and balance the proportion of TV products.
Secondly, Innolux was previously limited to a 3.5-generation LTPS plant with a capacity of 50,000 or 60,000 pieces per month, which has insufficient capacity. After the production of the 25,000-piece production line of Luzhu Sixth Generation LTPS Plant, the global area occupancy rate is expected to increase from 2% to 8%. Under the support of production capacity, it will help the Group to receive orders.
In addition, LTPS is an important foundation for OLED, miniLED and future uLED technology. Improving LTPS production capacity will help Group Innovation develop high-end mobile phone technology.
LTPS is a necessary substrate for high-end boards. The legal person believes that this is equivalent to the acquisition of the capacity of the six-generation factory LTPS at an economical and efficient price for the group that grabs the smart phone and the car panel market.