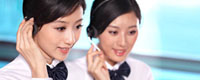 Name: Jessie
Tel: +86-755-27864416
Mobile: +86-18823763597
E-mail: jessie@rxxdisplay.com
Add: 3rd Floor Bldg.11,ChangXing Technical Zone,Wan An Road,Sha Jing town,Ban An district ,Shen Zhen ,GuangDong, China.
Skype: +8618823763597
WeChat: +8615623028461
whatsapp: +8618823763597
QQ: 1610996003





Company News
>> Three Qifa Foreign media said that the new iPhone will start booking on September 14th
Apple will release a new generation of iPhone on September 12, near the conference, and most of the details about the aircraft are disclosed.
According to foreign media reports, Apple's new iPhone will be scheduled to start on September 14th, and will be able to get the new iPhone on September 21.
Like last year, Apple expects to launch three new iPhones this year: 5.8-inch, 6.1-inch and 6.5-inch. They all use a special-shaped screen (Liu Haiping) to support Face ID facial recognition.
The 6.1-inch iPhone uses an LCD display with a single camera, which is lower than the other two iPhones, and the natural price is the lowest of the three iPhones.
The 5.8-inch and 6.5-inch iPhones use an OLED display with dual cameras. The overall design is not much different from the iPhone X. Apple may introduce a new color scheme to distinguish it from the iPhone X.
Of course, the new iPhone will also be equipped with the more powerful Apple A12 processor, which is based on the 7nm process technology, and performance performance is worth looking forward to.