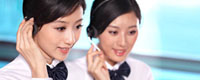 Name: Jessie
Tel: +86-755-27864416
Mobile: +86-18823763597
E-mail: jessie@rxxdisplay.com
Add: 3rd Floor Bldg.11,ChangXing Technical Zone,Wan An Road,Sha Jing town,Ban An district ,Shen Zhen ,GuangDong, China.
Skype: +8618823763597
WeChat: +8615623028461
whatsapp: +8618823763597
QQ: 1610996003





Company News
>> LGD injected capital of up to 1.3 billion yuan into Vietnam's POLED plant in the first half of the year
According to foreign media reports, LGD has made a large-scale investment in Vietnam. In the first half of the year alone, LGD invested a total of 212.6 billion won (about 1.3 billion yuan) in Vietnam's local production plant, Vietnam Haiphong. Mainly used to increase the production capacity of POLED (Plastic OLED).
According to the analysis, LGD believes that Vietnam can replace China's production base. Although LGD also conducts concentrated investment in China, due to the rising cost of labor costs in China, LGD will turn its attention to Vietnam with lower production costs.
According to the report, LGD invested in the Vietnam Haiphong factory on such a large scale, the main purpose is to increase the production capacity of POLED. The POLED produced by the factory is mainly used for small and medium-sized products such as mobile phones.
The LGD Vietnam Haiphong factory was established in May 2016 and has only been in existence for more than two years. Although LGD has made financial support to the factory, the factory's sales are still not satisfactory. Last year alone, the net loss was 14.543 billion won (about 88.34 million yuan), and the current debt ratio was as high as 1086.3%.
In fact, not only LGD, LG Group electronic series companies have a tendency to expand domestic investment in Vietnam as a whole: For example, LG Electronics set up a production base in Vietnam in 2013, and LG Innotek also made relevant investments in Vietnam.