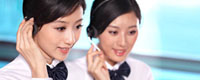 Name: Jessie
Tel: +86-755-27864416
Mobile: +86-18823763597
E-mail: jessie@rxxdisplay.com
Add: 3rd Floor Bldg.11,ChangXing Technical Zone,Wan An Road,Sha Jing town,Ban An district ,Shen Zhen ,GuangDong, China.
Skype: +8618823763597
WeChat: +8615623028461
whatsapp: +8618823763597
QQ: 1610996003





Company News
>> Luo Yonghao: Liu Haiping is really ugly. Next year's lifting design is the mainstream
With the appearance of Lao Luo every time, in addition to his "cross talk", of course, there are still a lot of explosive points. In the live broadcast of Hammer Technology last night, Luo Yonghao, in addition to spitting the apples, also analyzed the development trend of mobile phones next year.
On the evening of September 9th, "Let the bullets fly for a while" hammer technology broadcast live, Lao Luo took the stage to vomit the iPhone X ugly, but a number of Android manufacturers still copied. However, this design is a functional requirement for Face ID for Apple, as well as a test for a comprehensive screen. But for many Android vendors, this plagiarism is meaningless.
Lao Luo also said that next year's full-screen mobile phones will basically adopt no bangs design, especially the lift design like vivo NEX. After all, the industry chain has matured, and if there is no accident, the new machine will be used next year.
And the mobile phone products of the next generation of hammers may no longer be white. After all, the yield is low and the cost is high. At the same time, the head of the finance department of Hammer Technology has been protesting.
Lao Luo finally revealed that there will be no new mobile phones released in 2018, but there are other new products launched at the end of the year, so I can look forward to it a little.