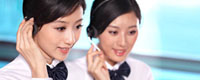 Name: Jessie
Tel: +86-755-27864416
Mobile: +86-18823763597
E-mail: jessie@rxxdisplay.com
Add: 3rd Floor Bldg.11,ChangXing Technical Zone,Wan An Road,Sha Jing town,Ban An district ,Shen Zhen ,GuangDong, China.
Skype: +8618823763597
WeChat: +8615623028461
whatsapp: +8618823763597
QQ: 1610996003





Company News
>> Samsung clarified: folding screen mobile phone will not be released in November
Earlier, it was reported that Samsung's foldable mobile phone is nearing completion and will be launched during the year. One of the window periods includes the developer conference held in November.
Samsung recently denied that it will release a folding screen phone in November, but the news said that more details about the phone will be announced at the Samsung Developers Conference. According to relevant sources, "We will have more news about this R&D phone, which may contain some specific specifications."
It is reported that in February this year, Samsung has completed the technical research related to folding screen mobile phones. During the launch of the Galaxy Note9 in August, Gao Dongzhen, president of Samsung's mobile business unit, also said that Samsung will launch its first foldable screen mobile phone worldwide.
Now it seems that the world's first folding screen smart phone has a new look.