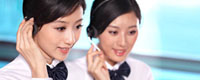 Name: Jessie
Tel: +86-755-27864416
Mobile: +86-18823763597
E-mail: jessie@rxxdisplay.com
Add: 3rd Floor Bldg.11,ChangXing Technical Zone,Wan An Road,Sha Jing town,Ban An district ,Shen Zhen ,GuangDong, China.
Skype: +8618823763597
WeChat: +8615623028461
whatsapp: +8618823763597
QQ: 1610996003





Company News
>> LGD misjudges the market situation and brews the enterprise crisis. Actively transforms into an OLED factory
LGD has misunderstood the market situation and neglected its Chinese rivals. At present, the business is in a difficult period. From the high profit in 2017 to the huge loss in 2018, the company's share price has evaporated 41% so far this year and is actively transforming into an OLED factory.
LGD executive director Han Xiangfan once put on goggles in front of more than 1,000 employees, picked up a hammer, and smashed the company's main product LCD for many years, indicating its determination to transform the OLED factory.
Since Han Sangfan took over in 2012, LGD has received large orders from Apple and LG Electronics for mobile phones and TV screens for five consecutive years. However, during this period, China's rivals have risen, BOE has invested heavily in LCD panels, and has attacked the market at low prices. LGD market advantage disappear slowly. In the face of rising Chinese panel production capacity, LCD products are oversupply, prices and profit margins are caught. In July this year, LGD announced that its operating loss was nearly $202.1 million in the second quarter earnings report, which is expected to reduce capital expenditures.
According to IHS Markit data, as of January 2017, BOE has become the largest supplier of LCDs above 9吋 (22.3%), which is better than 21.6% of LGD.
At the beginning of 2018, the price of LCD monitors showed a free fall. IHS Markit said that the price of LCD in August was 32% lower than the same period last year.
Samsung has already withdrawn from the LCD market competition early, and has closed its South Korean production line since 2010. However, LGD knows that it has only cut LCD production last year, removed three production lines, and abandoned the new production line plan.
Due to the serious losses in 2018, LCD even reduced cash flow expenses. According to Eikon's data, LDG cash flow problems, the second quarter was negative 83.82 billion won (about 740 million US dollars), negative for three consecutive quarters. In April, the company introduced an emergency management system that requires employees to use cheaper flights and reduce meal subsidies.
LGD said that it will invest USD 17.6 billion in OLED in the next three years. It is expected that the OLED sector will achieve profit in the third quarter. As LCD prices will stabilize, it will be able to profit from the old technology until the new technology matures.
Earlier, the Korean media reported that LGD has become the second largest panel supplier for Apple's new iPhone products this year, and will soon offer panel products such as LCD and OLED.
Analysts believe that as OLEDs become more popular, LGD profits may turn around.
LGD will put all the bets on the OLED, but the company will start late, and will face the situation of Samsung, BOE, JDI and Sharp and other Chinese, Japanese and Korean enemies in the future.