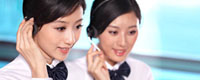 Name: Jessie
Tel: +86-755-27864416
Mobile: +86-18823763597
E-mail: jessie@rxxdisplay.com
Add: 3rd Floor Bldg.11,ChangXing Technical Zone,Wan An Road,Sha Jing town,Ban An district ,Shen Zhen ,GuangDong, China.
Skype: +8618823763597
WeChat: +8615623028461
whatsapp: +8618823763597
QQ: 1610996003





Company News
>> Samsung looks at each other! LGD invests in nanosys research and development of quantum dot technology
The sorrow of Sheng Yu and He Shengliang is also the unspeakable trouble of Samsung and LGD. It seems that everyone wants to climb the peak of the industry, lest they fall behind, but the big waves of the mall will always be high.
Fortunately, Samsung's main focus on quantum dot display technology, LGD and the banner of OLED display technology, the two sides of each other, suddenly differentiated into two camps, of course, this can also be seen as the future display technology dispute. Originally, it is also possible to go all the way, all based on their own skills, but it is estimated that Samsung would not have thought that LGD should not only compete with Samsung in display technology, it also has to stretch its arms to its own field. Relaying and developing quantum dot technology.
According to South Korea's "Electronic Times" report, LG Display has invested 10.7 billion won in the US quantum dot materials company nanosys. Interestingly, this news has recently been confirmed by LG Display. In this regard, LG Display said: It has invested 10.7 billion won in nanosys and acquired 4% of the shares.
According to relevant information, nanosys is a professional quantum dot material company headquartered in the United States, and has a number of influential patents. Even powerful Samsung, such as Samsung, will purchase quantum dot materials from nanosys. In addition, it is worth mentioning that nanosys often becomes the target of global M&A transactions. Especially after Samsung Electronics and 2016 are uneasy to acquire QD Vision assets, the industry's interest in M&A and investment in nanosys has become even greater.
All kinds of signs are showing that LGD not only has to compete with Samsung for future display technology, but also to touch the quantum dots. This is not only to eat the rice in the bowl, but also to eat the rice in the pot. It is pitiful Samsung, quantum dot and OLED in the end who is the next generation of display technology, it seems that there is no victory, LGD will directly shoot a gun into their own base camp, angry people?