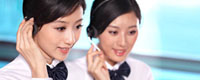 Name: Jessie
Tel: +86-755-27864416
Mobile: +86-18823763597
E-mail: jessie@rxxdisplay.com
Add: 3rd Floor Bldg.11,ChangXing Technical Zone,Wan An Road,Sha Jing town,Ban An district ,Shen Zhen ,GuangDong, China.
Skype: +8618823763597
WeChat: +8615623028461
whatsapp: +8618823763597
QQ: 1610996003





Company News
>> LG can only produce 2 million Apple OLED screens before the end of the year
LG officially became the second Apple iPhone OLED screen supplier. In fact, since last week, the LG South Korean factory's E6 production line is ready, and now Apple's iPhone OLED screen production has begun, but unfortunately, LG's The current capacity of OLED screens is not ideal.
According to foreign media reports, LG became the second Apple OLED screen supplier, mainly because Apple does not want to be the only one in Samsung on the OLED. Although Apple has cooperated with LG to produce OLED screens for itself, the number of qualified OLED screens produced on the LG production line is not very large. According to reports, by the end of the year, LG can only produce 2 million iPhone OLED screens, which is far from enough for the estimated sales of the iPhone, which is not reserved for the screen to be used for new iPhone repairs.
Since LG's OLED production capacity is far lower than originally expected, it is directly discounted, so LG's share price has also been lowered by analysts. But with the help of Apple, LG's production capacity should be improved soon, because Apple urgently needs LG's screen to avoid the disadvantages of Samsung's monopoly, such as price increases.