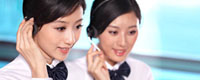 Name: Jessie
Tel: +86-755-27864416
Mobile: +86-18823763597
E-mail: jessie@rxxdisplay.com
Add: 3rd Floor Bldg.11,ChangXing Technical Zone,Wan An Road,Sha Jing town,Ban An district ,Shen Zhen ,GuangDong, China.
Skype: +8618823763597
WeChat: +8615623028461
whatsapp: +8618823763597
QQ: 1610996003





Company News
>> Huiding Zhang Fan: This year's fingerprint sales exceeded 10 million
Previously, OPPO blocked the Huiding due to the integrity issue. Huiding apologized to OPPO as a supplier of fingerprint technology and products under the screen. Recently, Zhang Fan, chairman of Huiding, said in an interview with the media that this year's fingerprint sales exceeded 10,000, and next year will use thousands of yuan.
Zhang Fan said that the first half of this year was the most serious decline in Huiding's profit. Because Apple gave up fingerprint recognition, this has a great impact on Huiding and its customers. He also said that after the upgrade of fingerprint identification technology this year, the current domestic optical fingerprint recognition shipments will reach 10 million.
Zhang Fan also said that next year, more smart phones will be used to apply the on-screen optical fingerprint technology to mobile phones at 1,000-yuan price. In addition, 3D structured light products and other biometric products will be launched.