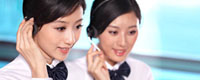 Name: Jessie
Tel: +86-755-27864416
Mobile: +86-18823763597
E-mail: jessie@rxxdisplay.com
Add: 3rd Floor Bldg.11,ChangXing Technical Zone,Wan An Road,Sha Jing town,Ban An district ,Shen Zhen ,GuangDong, China.
Skype: +8618823763597
WeChat: +8615623028461
whatsapp: +8618823763597
QQ: 1610996003





Company News
>> OLED TV panel prices may increase by 2-3% in the second half of the year
South Korea's two panel makers have OLED technology, LGD's advantage is large-size OLED panels, and Samsung is small and medium-sized OLED panels. Samsung's supply of mobile phone panels for Apple is full of gains, while LGD is losing money in the OLED flexible panel business.
It is reported that with the sharp increase in TV demand, in order to reverse the loss of OLED business, LGD will slightly increase the price of OLED TV panels, and it is expected to increase by 2-3% in the second half.
According to IHS Markit, in the second quarter, from 55 inches to 77 inches, the price of LGD OLED TV panels increased by an average of 2.5%, and the corresponding average supply price was raised from $695.50 to $712.50.
In fact, the supply price of OLED TV panels continued to decline from more than 800 US dollars at the beginning of last year, and fell to 600 US dollars in the second half of the year, reaching a low point. If you increase the price of OLED TV panels, LGD will be able to accelerate business transformation and expand profitability. The industry predicts that the third quarter of this year will be the first profit in the history of LGD OLED TV panel business.
According to industry analysts, starting in the second half of next year, the LGD-operated Chinese plant will start with the proven mass production technology, shorten the depreciation period, and the future profit may increase.