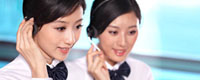 Name: Jessie
Tel: +86-755-27864416
Mobile: +86-18823763597
E-mail: jessie@rxxdisplay.com
Add: 3rd Floor Bldg.11,ChangXing Technical Zone,Wan An Road,Sha Jing town,Ban An district ,Shen Zhen ,GuangDong, China.
Skype: +8618823763597
WeChat: +8615623028461
whatsapp: +8618823763597
QQ: 1610996003





Company News
>> Huawei Mate 20 Pro screen technology: the first time to adopt the new thinking COF package
On the evening of the 16th, Huawei officially released its latest flagship, the Huawei Mate 20 series, in London. According to the official introduction, the border width of the Huawei Mate 20 Pro is only 2.1mm. This is much narrower than the 5.1mm of the Apple iPhone XR.
The Apple iPhone X is the first mobile phone with screen COP packaging technology. This technology effectively removes the chin of the iPhone X, so the iPhone X does not have the chin like the Xiaomi MIX series, but the technology is costly and only Apple A company with strong financial resources is willing to use it.
The so-called COF package means that the driver IC originally packaged on the substrate is placed on the wire and can be folded back.
The chin of Huawei Mate 20 Pro is also very short. According to Synaptics, Huawei Mate 20 Pro is the first mobile phone to use Synopsys' complete screen display solution, namely, the new COF packaging technology, including ClearView driver IC and ClearPad touch IC.
Xinsi said that its COF packaging technology can be used in OLED and LCD screen panels of many manufacturers in China, Japan, Korea and so on.