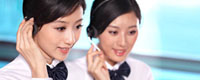 Name: Jessie
Tel: +86-755-27864416
Mobile: +86-18823763597
E-mail: jessie@rxxdisplay.com
Add: 3rd Floor Bldg.11,ChangXing Technical Zone,Wan An Road,Sha Jing town,Ban An district ,Shen Zhen ,GuangDong, China.
Skype: +8618823763597
WeChat: +8615623028461
whatsapp: +8618823763597
QQ: 1610996003





Company News
>> The road to popularization of 4K TV has actually gone for ten years
Now 4K TV is cheap, almost 3,000 yuan can buy a 4K resolution home TV. But in fact, the promotion of the 4K concept began almost a decade ago. At that time, the 4K TV was still "high price", and the price of more than 100,000 yuan was really not for the average person to consume.
At the time, 4K content was too rare. Many people could only download more than 200 G 4K videos online. The snail's general speed was very painful to download, which made 4K TV useless.
After about ten years of development, the network speed has been greatly improved, and 4K content has also been enriched. It can be said that 4K TV has begun to develop. Recently, CCTV has launched 4K channels. At this point, we can finally say that 4K devices are finally seen.
Recently, many people are talking about 8K. Even though the device is more than 65 inches, the 8K resolution is still more delicate than the 4K resolution. However, for the average consumer, long-distance viewing, such as a distance of more than 2 meters, about 70 inches. Big screen equipment, 4K and 8K resolution really have a significant gap? This is doubtful.
In the field of mobile phones, the 2K resolution screen has not been developed too much, in the display field as well, 4K resolution applied to the 27-inch display, and has not been warmly welcomed, instead 27-inch with 2K resolution, but let Many people feel comfortable. In fact, this is the dialectical relationship between size and resolution. For display devices, the higher the resolution, the better, not completely correct.
Of course, the price of 8K equipment will become cheaper and cheaper, which is caused by the big environment. At present, China's LCD panel supply is the world's number one, how can we boost sales? Panel makers naturally hope that 8K will be popular. But consumers may not really pay the bill. From the historical experience, the prospect of 8K equipment in the field of personal consumption is not clear.
If it is you, would you buy an 8K LCD TV? Or do you pay more attention to new technologies such as OLED and QLED? Although the two can coexist, maybe many people will choose 4K OLED.