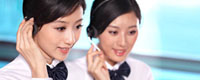 Name: Jessie
Tel: +86-755-27864416
Mobile: +86-18823763597
E-mail: jessie@rxxdisplay.com
Add: 3rd Floor Bldg.11,ChangXing Technical Zone,Wan An Road,Sha Jing town,Ban An district ,Shen Zhen ,GuangDong, China.
Skype: +8618823763597
WeChat: +8615623028461
whatsapp: +8618823763597
QQ: 1610996003





Company News
>> Meizu 16th AMOLED screen thorny yellow chapter response
On November 4th, Meizuo posted in the Meizu community that Meizu 16 purchased in Jingdong had applied for a return in the afternoon. The charm friend said that, with the previous charm blue metal, the screen color was strange. Turning on the pesticide is too glaring, eye protection mode, automatic brightness is adjusted to the lowest, or the screen is too glaring.
In this regard, Meizu Technology founder Huang Zhang said that LCD screen blue light is 70%, OLED screen blue light can be reduced to 45%, the latest OLED screen technology can reduce blue light to 25%, blue light damage to the eyes is irreversible.
It is reported that Meizu 16th and Meizu 16th Plus both use AMOLED display with a resolution of 2160×1080 and a screen aspect ratio of 18:9.
Official introduction, Meizu 16th, Meizu 16th Plus display is provided by Samsung, using the COF packaging process, with a narrow to 1.43mm, its production width directly down to 40mm, while having a 7mm upper border.
Core configuration, Meizu 16th, Meizu 16th Plus are equipped with Qualcomm Xiaolong 845 processor, the highest equipped with 8GB of memory, of which Meizu 16th provides 128GB storage, Meizu 16th Plus provides up to 256GB storage.
More importantly, Meizu 16th and Meizu 16th Plus both support screen fingerprint recognition, which is the first screen fingerprint of Meizu, and supports WeChat and Alipay fingerprint payment.
At present, Meizu 16th and Meizu 16th Plus have been on sale at major platforms, starting at 2698 yuan.