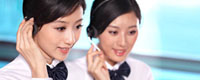 Name: Jessie
Tel: +86-755-27864416
Mobile: +86-18823763597
E-mail: jessie@rxxdisplay.com
Add: 3rd Floor Bldg.11,ChangXing Technical Zone,Wan An Road,Sha Jing town,Ban An district ,Shen Zhen ,GuangDong, China.
Skype: +8618823763597
WeChat: +8615623028461
whatsapp: +8618823763597
QQ: 1610996003





Company News
>> LG Display: Mass production of 8K OLED panels
8K technology is seen as an important opportunity to lay the future of the imaging industry, with a true resolution that exceeds 4.3 times the human eye.
According to foreign media reports, LG Display CEO Sang-Beom Han (Han Xiangfan) said at a trade show in Seoul recently that LG Display plans to mass-produce 8K OLED panels in May 2019 and commercial products in June.
Han Xiangfan also revealed that LG will also produce 8K LCD panels and push them to the consumer class as soon as possible.
According to the data, in the German IFA2018 in August this year, LG showed the world's first 8K resolution OLED TV with a resolution of 7680x4320 and a narrow border.
Of course, if 8K TV wants to develop rapidly, panel prices, content sources, interfaces (HDMI 2.1), etc. need to be followed up synchronously, not a one-step process.
Compared with Samsung's Q900R (QLED quantum dot screen, 85 inches about 135,000 yuan), Sharp II contempt series Aquos 8K (IGZO-TFT screen, 80 inches about 124,000), LG still has to solve The ill life of OLEDs and reliability.