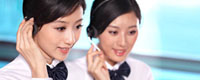 Name: Jessie
Tel: +86-755-27864416
Mobile: +86-18823763597
E-mail: jessie@rxxdisplay.com
Add: 3rd Floor Bldg.11,ChangXing Technical Zone,Wan An Road,Sha Jing town,Ban An district ,Shen Zhen ,GuangDong, China.
Skype: +8618823763597
WeChat: +8615623028461
whatsapp: +8618823763597
QQ: 1610996003





Today, cross-border trends are intensifying. Mobile phone manufacturers are trying to expand beyond the mobile phone. This seems to be nothing new, and the boundaries between industry and industry are becoming increasingly blurred. Mobile phone manufacturers have extended their arms to the field of home appliances, and home appliance manufacturers have caught up with the big cakes of smart phones. They also eat a lot of food in the bowl and remember the pot.
Xiaomi is not tired of playing on the road of grocery stores. Even one plus has announced his entry into the TV field. How to see smart TV has become a target for mobile phone manufacturers to fight for the next city. Now there is news that glory will also enter the field of smart TV, and try to disrupt the spring of the TV industry.
In fact, for a long time, there have been rumors that Huawei may enter the TV field, but after so long, we have not waited for the arrival of new Huawei TV products or new glory TVs. This is not to be curious, is this only? Is it a speculation to catch the wind? The good news is that Zhao Ming, president of Glory, said that we may be able to wait for the day when the TV is on the market.
It is understood that recently, the 5th World Internet Conference kicked off in Wuzhen, Zhejiang. The president of Rongyao Mobile accepted interviews from relevant media during the conference, and also revealed some information about Xu Rongyao TV. In this regard, Zhao Ming said: "We are preparing and considering the process, but glory to do TV hopes to really change the industry, if not, then it is better not to do. Therefore, glory to do TV does not necessarily mean must do ."
Although Zhao Ming has set a few barriers to the birth of Glory TV, but optimistic thinking, with the glory of super research and development capabilities, glory TV can still expect to drop!