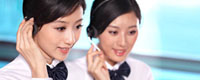 Name: Jessie
Tel: +86-755-27864416
Mobile: +86-18823763597
E-mail: jessie@rxxdisplay.com
Add: 3rd Floor Bldg.11,ChangXing Technical Zone,Wan An Road,Sha Jing town,Ban An district ,Shen Zhen ,GuangDong, China.
Skype: +8618823763597
WeChat: +8615623028461
whatsapp: +8618823763597
QQ: 1610996003





Company News
>> Microsoft re-obtains patented folding screen device camera or will no longer bulge
Microsoft has again won a patent for collapsible mobile devices, which focuses on the functional experience of camera shooting. According to foreign media reports, the patent was submitted in June 2017, but it was recently announced by the US Patent and Trademark Office (USPTO).
For smartphones, camera technology has always been limited to the thickness of the fuselage. So many mobile phone cameras are bumpy and even equipped with dual cameras. Due to this limitation, it is difficult to support multi-fold optical zoom in pursuit of thin and light mobile devices. But Microsoft's new patent solves this problem by implementing advanced camera functions on a dual-screen collapsible mobile device.
The patent explains how to implement advanced image capture technology on mobile computing devices: "Mobile devices can include two-part housings connected by hinges that have their own screens, sensors, cameras, and processors that can detect device open The angle of the combination."